We are looking for you! Data Scientist @ GIZ Data Lab
February 6, 2023
Catherine Vogel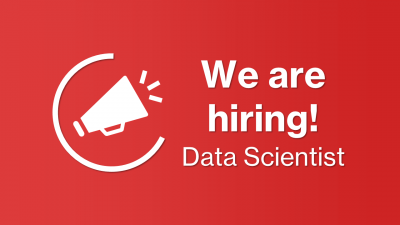 Are you interested in the use of digital data in sustainable development cooperation? Would you like to participate in the implementation, evaluation and design of various data-based experiments?
Become part of the GIZ Data Lab!
Digitization and data are fundamentally changing the core business of development cooperation, enabling evidence-based program planning and effective project implementation, among other things.
The GIZ Data Lab opens corresponding opportunities for innovation in service delivery in the fast-moving business of digital data. To this end, it brings together thinkers and practitioners to advance impactful, fair, and responsible use of digital data for sustainable development.
The Lab works across the organization, in an agile and experimental way, on new trends and forward-looking solutions in our partner countries. Together with a strong network, evidence-based data use enables us to not only take leaps forward in the sphere of development, but also ensures that we offer sustainable services.