EXPERIMENT 1
Data 4 Mobility:
Assessing the Potential of New Data Resources for Urban Mobility Planning
Potential countries: Tanzania, Thailand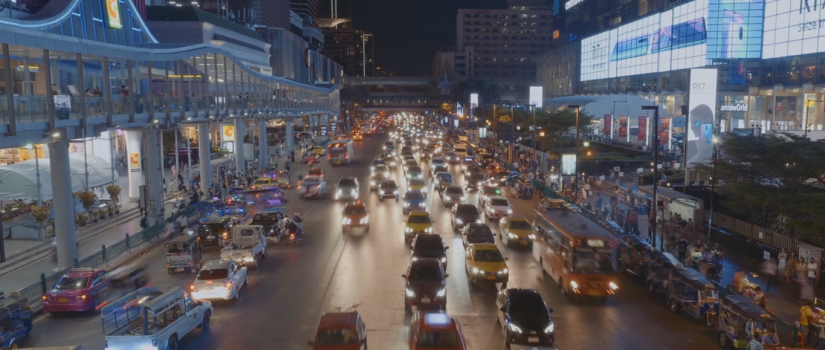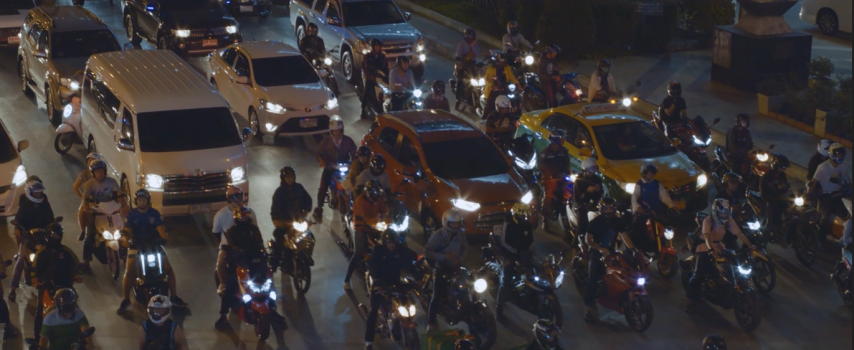 Background
With nearly 70% of the world's population projected to live in urban areas by 2050 - up to 90% within Asia and Africa alone - effective transport policy is a key consideration for the future of most people worldwide. A lack of access to adequate, comprehensive, and reliable data has presented a consistent and common challenge to effective urban mobility planning. Now, rapid digitalization and technological evolution allow access to previously unavailable or underutilized research capabilities. When combined with sophisticated analytical methods, these new data sources carry enormous potential for collecting more reliable information, helping us to better understand mobility behavior for the purposes of transport planning.
Our Data 4 Mobility Experiments aim to test our collective abilities to tap into this potential, answering such pressing questions as:
Can we get a more complete picture of urban mobility using new data sources and techniques, combining them with other data types where possible?
Could such data prove a meaningful contribution to improving urban planning, enabling the creation of more sustainable, inclusive transport systems in our partner countries?
Initial Hypothesis
Traditionally, manual and automated surveys have been the central tools used to inform transport planning, providing a means of collecting essential information about such aspects as travel behavior, movements, and daily transactions. We hypothesize that utilizing Big Data, generated in real time and at comparatively low cost (oftentimes as a byproduct of daily personal mobile use), will lead to a better understanding of urban mobility patterns. We further hypothesize that combining these new sources with more traditional types of mobility data will provide accelerated insights into movements and mobility-related questions within the urban context.
For this series of Data 4 Mobility experiments, we at the GIZ Data Lab focused on the cities of Dar Es Salaam, Tanzania and Bangkok, Thailand, both of which face tremendous transport and mobility challenges due to rapid projected population growth.
Data 4 Mobility in Bangkok, Thailand
Within the last decade, the Asian continent has experienced rapid urbanization that has led to immense economic benefit as well as liveability challenges. Rising levels of traffic lead to significant productivity and time loss, along with increased pollution and emissions levels. In cooperation with Thailand's Office of Transport and Traffic Policy and Planning along with Pulse Lab Jakarta (currently leveraging a data partnership with Grab), our GIZ Data Lab team initiated an exploration into the feasibility of gathering ride-hailing data for the purposes of:
Informing future policy and planning.
Developing proxy measures of air-quality at a high Spatio-temporal resolution for the metropolitan region.
The initial research shows that ride-hailing data could potentially provide a range of needs for transportation planning and management, both in terms of data points and forecasting elements such as traffic speeds, congestion, and macroscopic traffic flow. Our results also suggest that, even with a low number of actual sensors for calibration, models developed using ride-hailing data coupled with data from other sources (including satellite imagery), could potentially infer air quality at high spatial and temporal resolutions.
Data 4 Mobility in Dar Es Salaam, Tanzania
Dar es Salaam is Tanzania's largest metropolis and a major economic hub, attracting people and companies from across Eastern and Sub-Saharan Africa. The city is expected to grow from 5.5 million to roughly 16 million by 2050, putting further strain on a transport system already nearing (and sometimes well above) maximum capacity. The majority of commuters move about the city using public transport or privately-owned mini buses called "dala-dalas," spending considerable amounts of time getting to their various destinations. Congestion and long travel times in overcrowded vehicles not only negatively impact the city's overall liveability, but also contribute to increased air pollution while limiting economic growth, hampering citizens' productive potentials.
Proactive and well-informed urban mobility planning is essential for a reliable urban transport system in this geographical area, and adequate mobility data is indispensable in this process. Together with Space Enabled Reseach Group at the MIT Media Lab, the Transformative Urban Mobility Initiative (TUMI) and the Dar Rapid Transit Agency (DART), - the Tanzanian Agency responsible for establishing and operating the Bus Rapid Transit (BRT) system in Dar es Salaam - we designed a Data for Mobility
experiment to equip mobility planners with the data they need. More specifically, the experiment aimed to assess the feasibility of combining satellite data with data from other sources to develop easily accessible results.
Close collaboration with key local stakeholders from the urban mobility sector is crucial to the success of these experiments. Potential results can only be considered truly useful and relevant when these perspectives are sufficiently taken into account and represented in the design. Therefore, the first phases of our experiment focused on gaining a thorough understanding of local context, including specific challenges, questions, and requirements.
Our next step is to collect and prepare data that may help to resolve these challenges, combining it with relevant satellite data where useful. The various layers of data will then be integrated into a prototypical data platform that can be used by urban mobility planners in Dar es Salaam. After a number of iteration loops, in which the relevance of all represented data will be tested and improved, the prototype will be evaluated and potential next steps discussed.